SamenSlimOpen
Closing Event
Combating Corona Transmission in Public Indoor Spaces
It is a great pleasure to invite you to the festive closing event of the SamenSlimOpen consortium:
Combating Corona Transmission in Public Indoor Spaces
We will gather with a diverse group of experts to discuss the results of SamenSlimOpen and other Dutch research projects that focused their efforts on unraveling the transmission and control of SARS-CoV-2 in indoor spaces. The program will encompass insights from virology, epidemiology, crowd monitoring, behavior, and aerodynamics. We will conclude with a discussion about how to put these scientific advances into practice. Guido Camps will be our chair for the day.
Come join us at:
Fabulous Workspots (right by Wageningen campus)
from 10 am – 6 pm on October 5th.
Lunch and refreshments will be provided.
You may use this link to register. We hope to welcome you all!
For additional information please contact office.qve@wur.nl
Funded by ZonMW – Second Wave
Address:
Fabulous Workspots (www.fabulousworkspots.nl)
Dr. Willem Dreeslaan 1F
6721 ND Bennekom
Tel. 085-760 7788
Confirmed speakers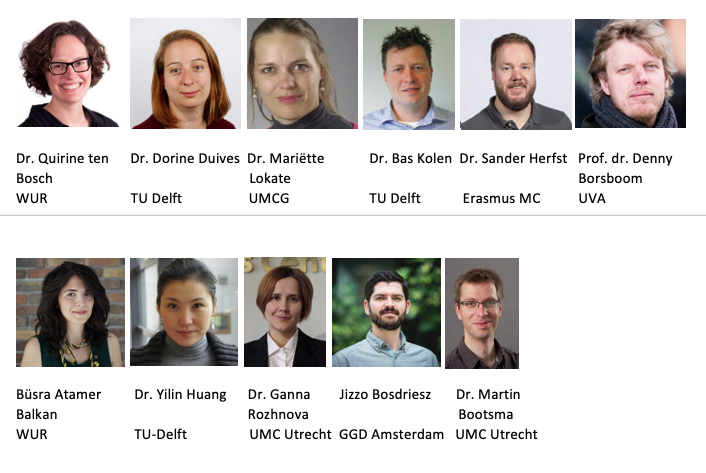 For additional information please contact office.qve@wur.nl